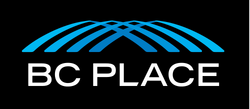 BC Place Stadium is a multi-purpose stadium, located on the north side of False Creek, in Vancouver, British Columbia, Canada.
BC Place has been the home to the CFL's BC Lions since 1983. In 2010, it was the host venue to the Opening and Closing Ceremonies of the 2010 Winter Olympic Games.
As a fictional setting, BC Place hosted Altered Reality V to become the first Canadian venue to entertain an Altered Reality pay-per-view produced by Lords of Pain Wrestling (LPW). In the main event, cYnical defeated Styxx to win the fourth Martinez Cup. Also on the card, the Watchmen defeated the Misfits to reclaim the LPW Undisputed World Tag Team Championship.
BC Place joins General Motors Place (now Rogers Arena) as the only Canadian venues to host an LPW pay-per-view. General Motors Place hosted Dead Man's Hand in July 2008.
Ad blocker interference detected!
Wikia is a free-to-use site that makes money from advertising. We have a modified experience for viewers using ad blockers

Wikia is not accessible if you've made further modifications. Remove the custom ad blocker rule(s) and the page will load as expected.