LPW Originals
Re-release cover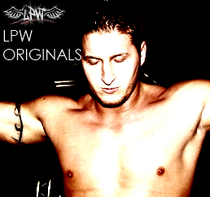 LPW Originals is an album recorded by various Lords of Pain Wrestling performers. They each recorded a song that was true to their musical tastes. The album was re-released with 3 new songs sung by Dick Dynamo.
Track listing
Edit
Re-release
Edit
Production
Edit
I Touch Myself was shown on the Insanity LIVE from Athens telcast.
I'm on a Boat was perfomed at the beginnng of the Insanity LIVE from the USS Bainbridge telecast.
External links
Edit
Lords of Pain Wrestling
Ad blocker interference detected!
Wikia is a free-to-use site that makes money from advertising. We have a modified experience for viewers using ad blockers

Wikia is not accessible if you've made further modifications. Remove the custom ad blocker rule(s) and the page will load as expected.