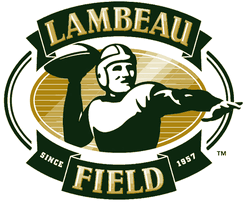 Lambeau Field, is an outdoor football stadium in Green Bay, Wisconsin, the home of the NFL's Green Bay Packers. Nicknamed the "Frozen Tundra", the moniker was spawned by the 1967 NFL Championship Game between the Packers and the Dallas Cowboys, played on December 31, 1967. The game was played in temperatures of –13°F (–25°C) with sharp winds, and has come to be known as the "Ice Bowl."
In a fictional e-wrestling setting, Lambeau Field was picked as the first of five NFL stadiums to be featured during the Fall NFL Stadium Tour for Lords of Pain Wrestling (LPW) and its Insanity brand. Hoping to put a freeze on Krimson Mask's reign of the LPW World Heavyweight Championship after a successful title defense over Bloodrose, GM Stanman announced that Krimson Mask would defend his title in the first-ever DeathCube Match at EndGame.
External links
Edit
Ad blocker interference detected!
Wikia is a free-to-use site that makes money from advertising. We have a modified experience for viewers using ad blockers

Wikia is not accessible if you've made further modifications. Remove the custom ad blocker rule(s) and the page will load as expected.